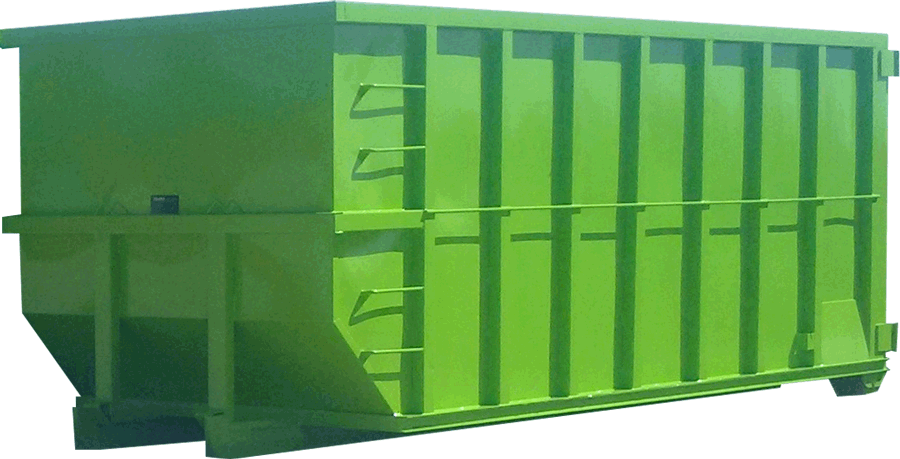 Our heavy-duty roll-off containers are built to last. Available in 10–50 yard capacity. Each bin has optional door designs, as well as options for rear and front rollers. Please call for inquiries on any other sizes or models.
Contact us today to learn more about our roll-off waste containers, or to obtain a custom quote based on your needs.
Dog house
Fill you maximum space.
Heavy duty strong design.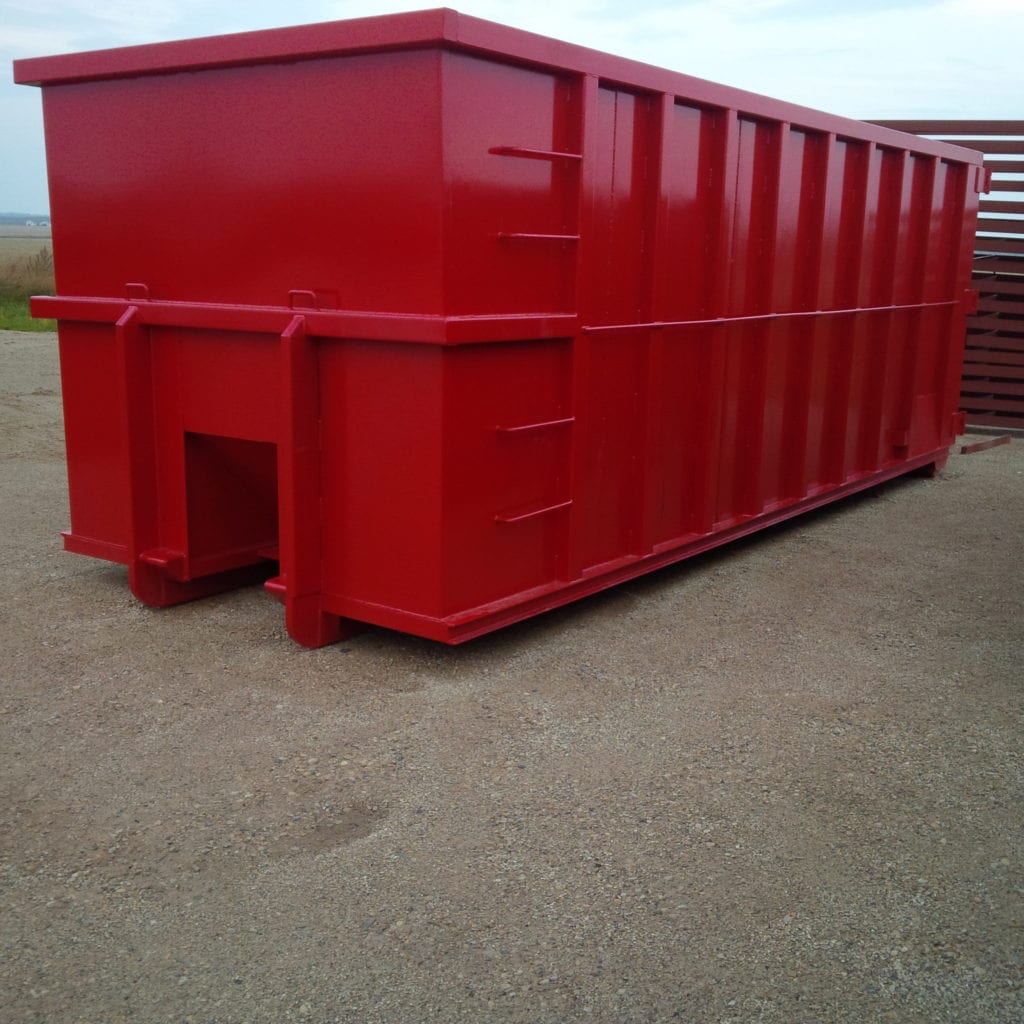 Slant Front
Easy access to hook on pull plate.
Much cleaner dump.
Add life time to you equipment.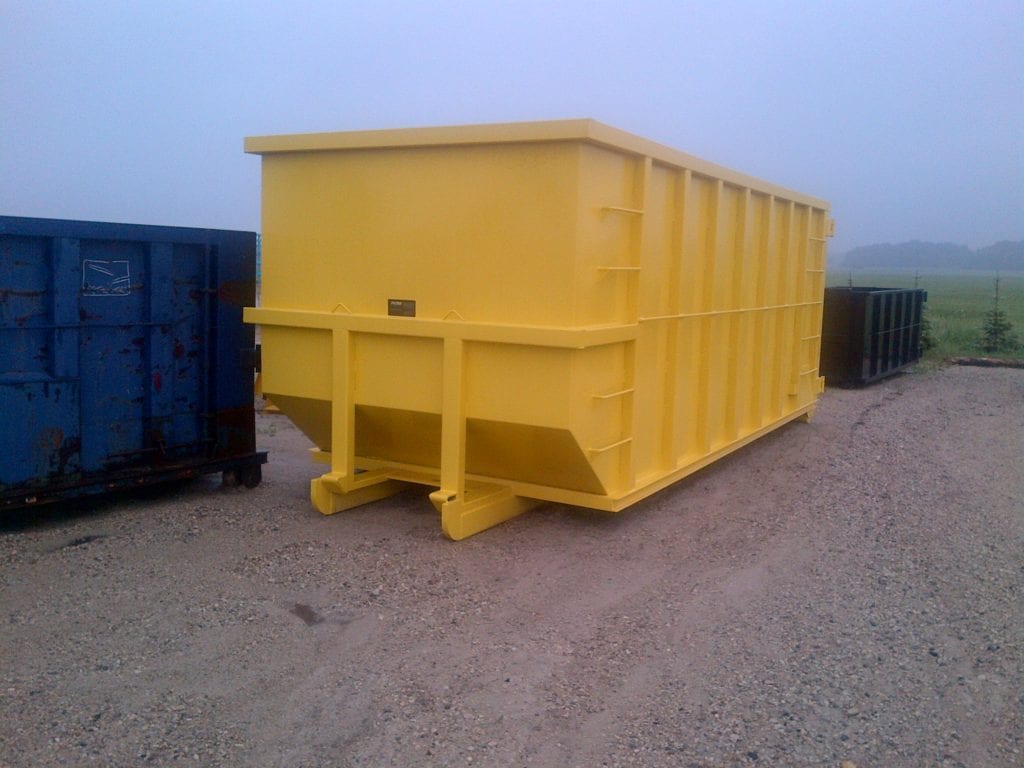 Recycling
Perfect design for your transfer station.
Recycling is beneficial.
Greener economy.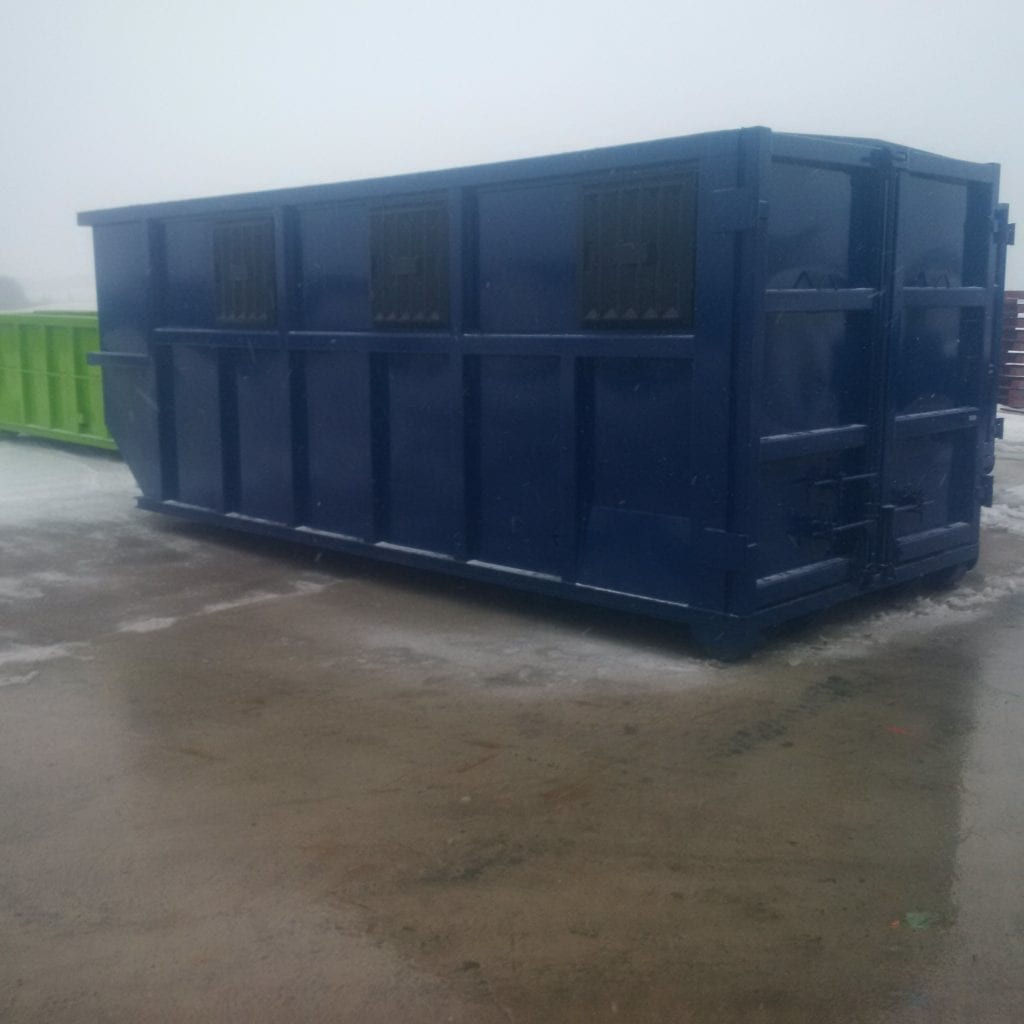 Vacuum Tank
Vacuum Tank Rolloff is used for transporting and containg non hazardous or hazardous waste. Materials such
as sludge, oils and  chemicals in a safe manner.
Vacuum Tanks are available in the 20 yard sizes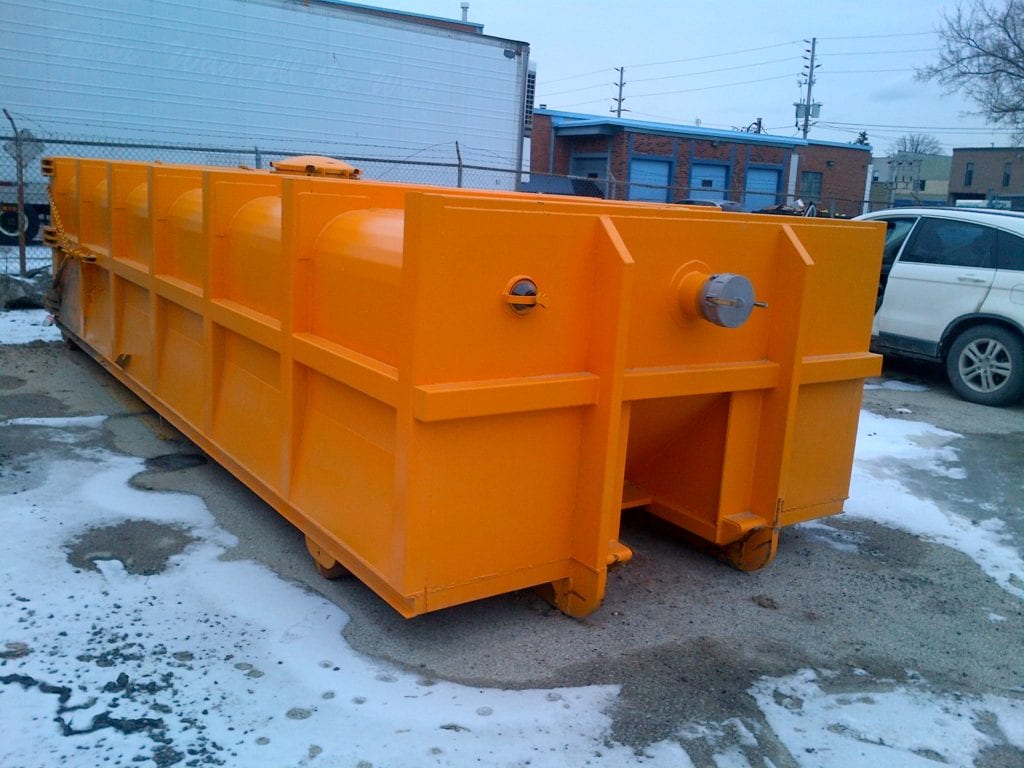 Stacking
Stacking means saving money, space.
More bins per load.
Less yard space in the winter.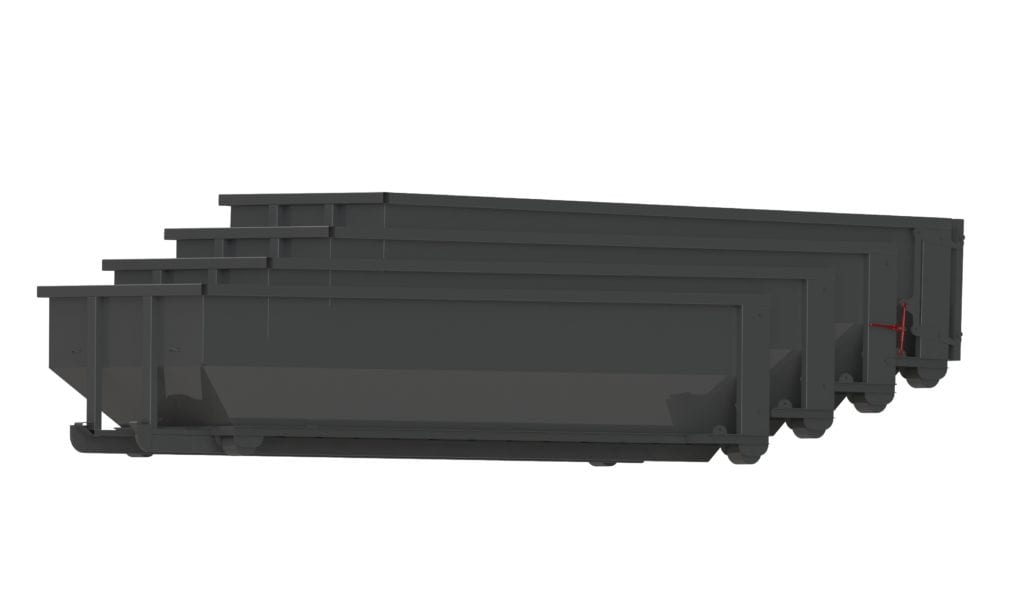 Engineered
Keep the job safe.
Enginerred lifting bins.
Know what you can lift and feel comfortable.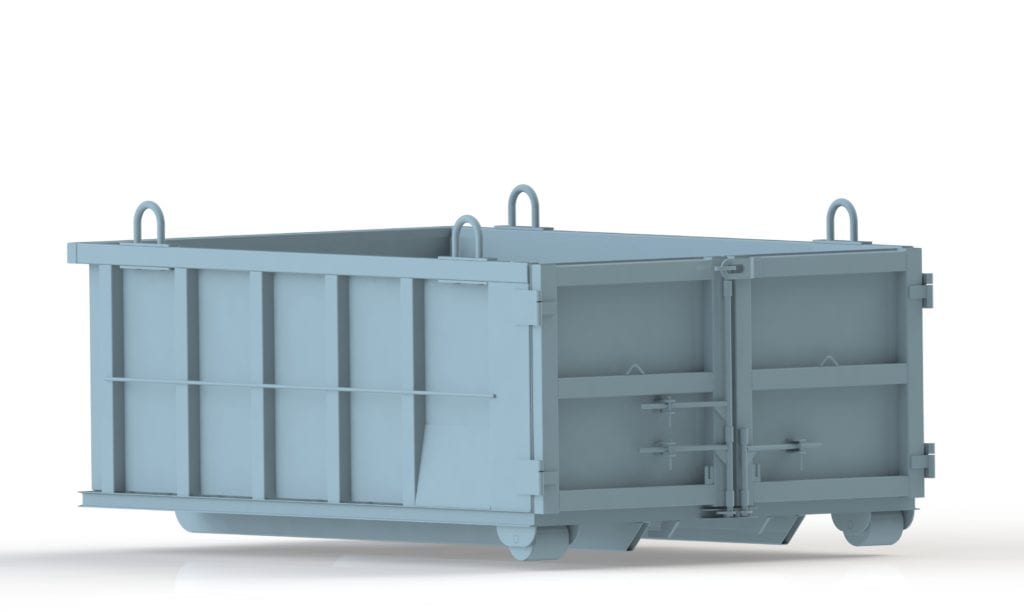 Tub Style
Beat the best.
Strong built.
Brace the side walls.
Clean dump.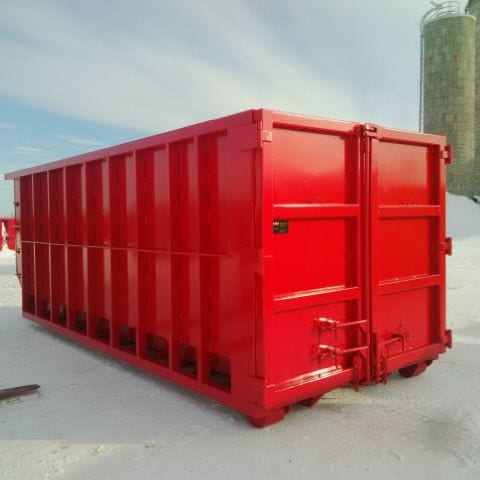 Tarp
Tarping is nice. No MTO on your hind wheels.
At your green house keeps water out to minimize weight on your load.
On your farm save your crop befor the rain hits.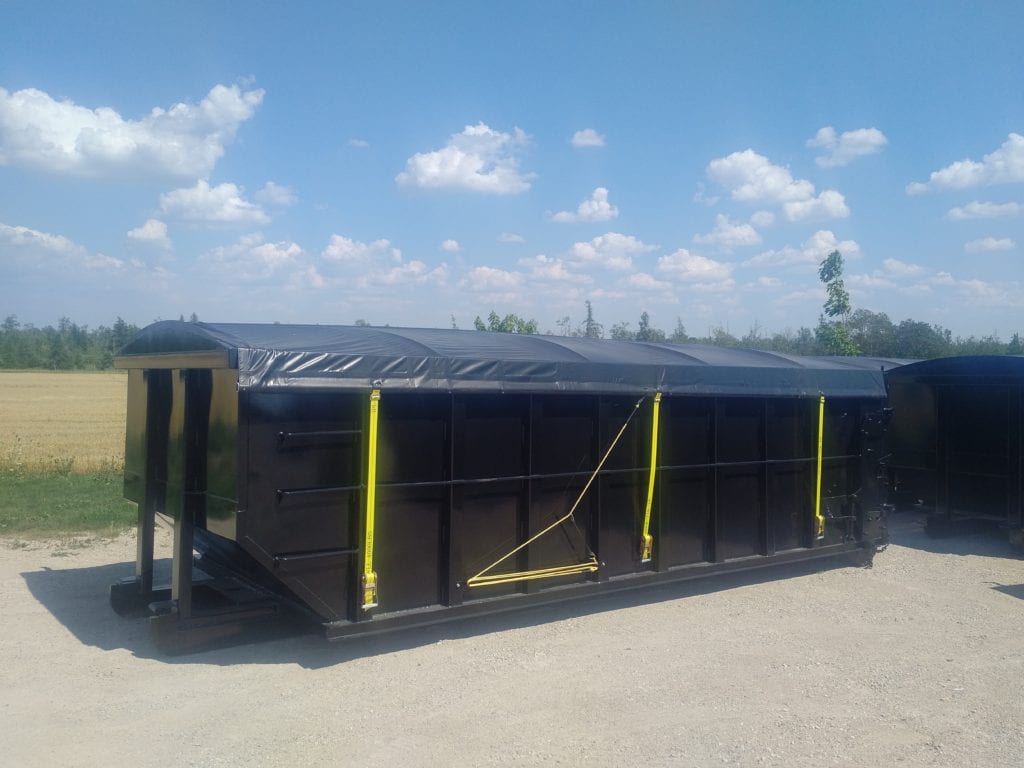 Liquid Sealed
Liquid tight bins.
No longer problems with hazardous waste.
Making it easy for you to handle.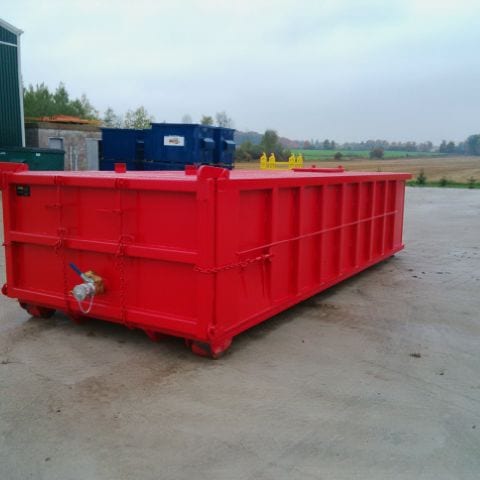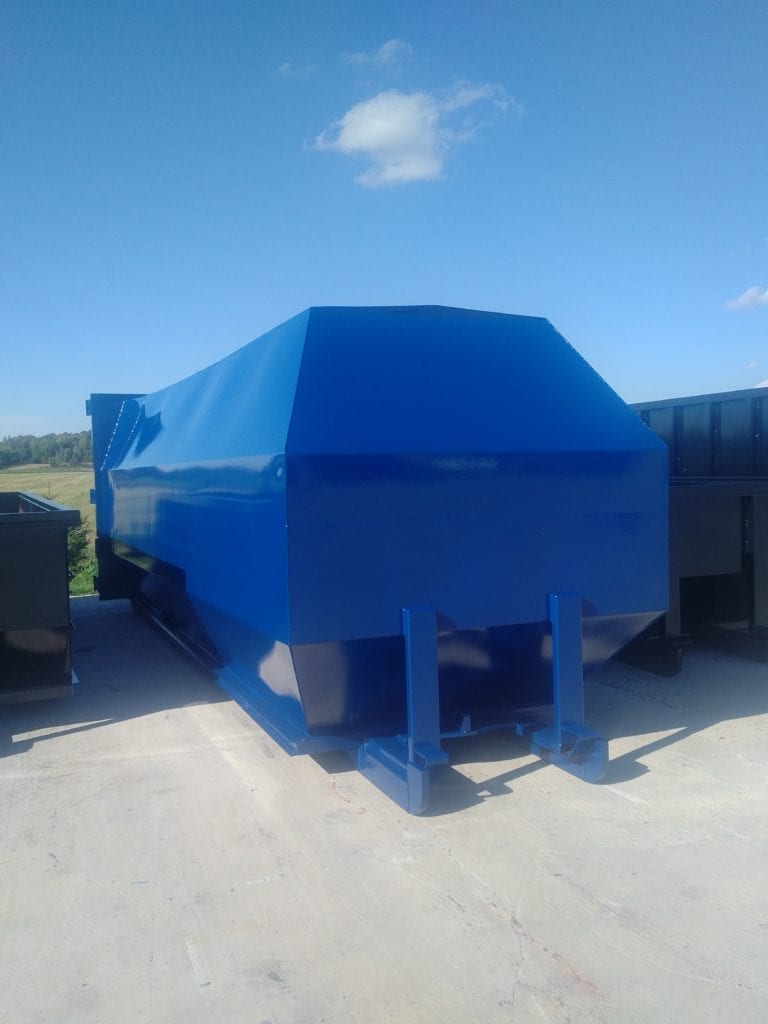 Dewatering Bin
Dewatering Roll-off is a economical way to separate liquids from solids. They are used for material recovery,
Dewatering sludges, grease and septage dewatering.
20 yard  -  4H by 12L by 8W
30 Yard – 5H by 20L by 8W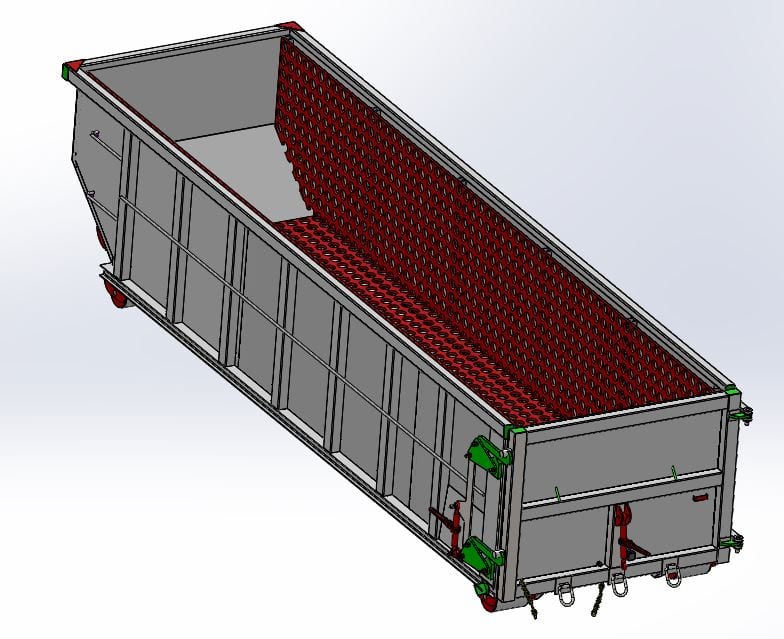 Sealed Sludge Bin
Sludge Roll-off is perfect for aerated waste, industrial waste water, municipal waste water processes. And to
keep it in a sealed and contained environment.
14 yard - 4Hby 12L by 8W
20 yard  - 4H  by 2o L  by 8W      
30 yard-   5H by 20L by 8W
40 yard -  5H by 20L by 8W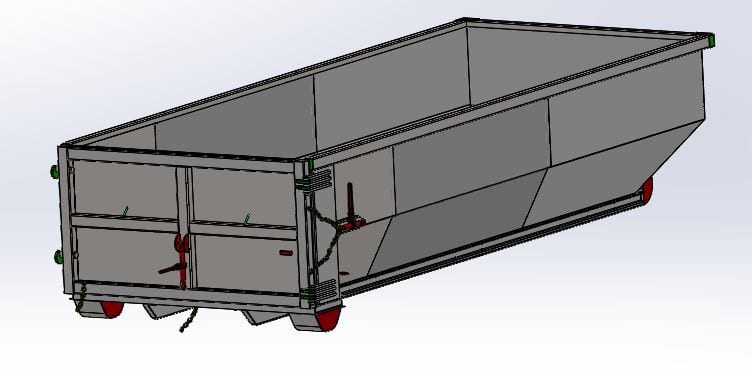 Sizes
MEDIUM DUTY
40 yd - 7400 lbs
30 yd - 6500 lbs
20 yd - 6000 lbs
14 yd - 4200 lbs

HEAVY DUTY
40 yd - 8500 lbs
30 yd - 7200 lbs
20 yd - 6500 lbs
14 yd - 4500 lbs

Options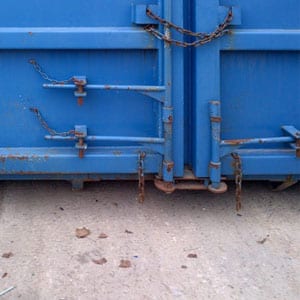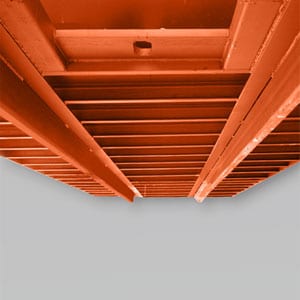 3/8" x 4" Flatbar for long-lasting wear protection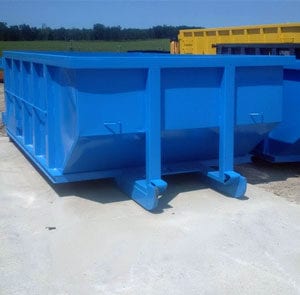 Easy access for trouble free loading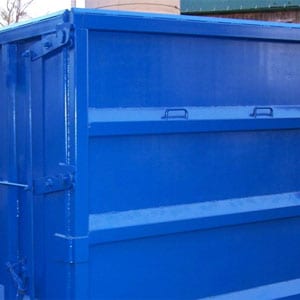 1-piece Door design for driver safety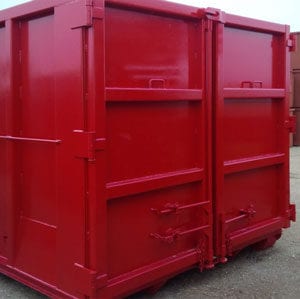 Heavy-duty, greasable hinges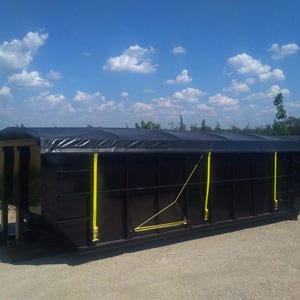 Side-to-side roll over tarp system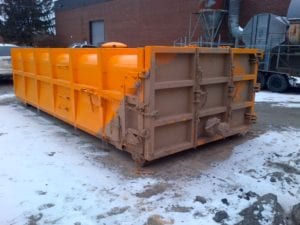 Door valve (sludge tanks)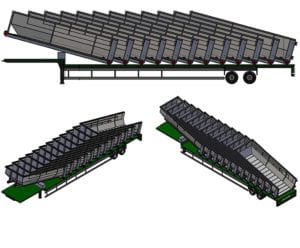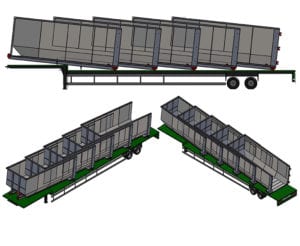 Our Commitment
Quality products backed by excellent service!
Markets We Supply
Environmental
Industrial
Construction
Landscaping
Mining
Forestry
Marine
Agriculture